Sweet Sweet Love
October 27th, 2012 at 19:18
This is not only a store full of beads, but also a place full of Love.
A Saturday morning corner catch: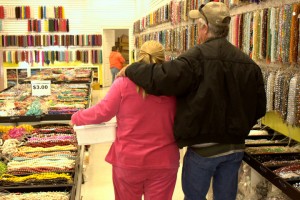 No matter you are visiting our store or shopping online, we CARE and we LOVE.
Here comes another design from our lovely Maggie. The concept means nature, care, and love. Materials are available in the store.